Welcome to Today's Dentistry in Fishers, Indiana
As THE dentist at Today's Dentistry in Fishers, IN, Dr. Mike O'Neil's goal is to have each and every patient's experience be as welcoming, pain-free and comfortable as possible. From the moment you walk into Today's Dentistry you will be greeted by a friendly team of professionals who will take a sincere interest in you and your dental care.
Whether it be cosmetic services like full Smile Makeovers and Invisalign or family dentistry like dental cleanings and exams, you will be treated with the utmost care and compassion. You will become a member of Today's Dentistry's family.
If you haven't been to the dentist in years and you know you have extensive dental work that needs to be done, but fear keeps you from seeing a dentist……We can help! We have seen many patients with just that story who have taken advantage of our Sedation Dentistry. Dr. Mike O'Neil understands the importance of helping patients feel relaxed and comfortable during dental procedures. If you feel that sedation is necessary for your dental care, give us a call to learn more about our sedation dentistry.

We are located in Fishers between 126th and 131st off of State Road 37, right behind the Texas Roadhouse. Come see our office and make an appointment. Treat yourself to not only a great dental experience but become a member of a dental family that will help you reach your best dental self!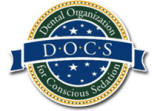 Family Dentistry in Fishers! Experience dental care in a whole new way!